Testimonials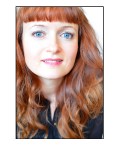 Cerris Morgan-Moyer
Shooting with Nick is AWESOME! He has an undeniably natural affinity for photography, and since he's also an accomplished actor, he has an experienced and balanced perspective of what's necessary in front of and behind the camera. His background, confidence, expertise and collaborative spirit all contribute to an easeful shoot. There is none of the common awkwardness associated with the usual micro decisions during a head shot shoot, as Nick thoughtfully and compassionately guides the session using the actor's own instincts and strengths. Direction seamlessly flows from technical to ethereal to fun and back again, and suddenly you are OUT of the minefield of your own head, and have some stunning and specific head shots to show for it. He's a class act and a beautiful human. Do yourself a favor and shoot with Nick!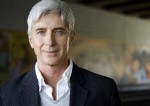 Lenny Von Dohlen
Nick is a very personable, sensitive, dedicated, and talented Photographer. He made the whole shoot a fun adventure. I highly recommend him!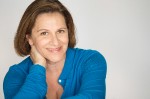 Victoria Stern
My session with Nick was entirely comfortable and fun! What a pleasure to shoot with someone who is also an actor, who can chat collaboratively about intentions and targeted characters - as opposed to other photographers, often more interested in orchestrating the pose, contorting their subjects into awkward positions, tucking a chin and bending an arm behind a back just so, to achieve a desired look. My time with Nick was a genuine pleasure!
Keith Ewell
Shooting with Nick was an extremely relaxing yet empowering experience. There's often an underlying pressure to get that "right" shot or "right" look with clothing, expression, etc. Either we put it on ourselves or agent's may place it on us. But Nick disarms all of that nonsense, which allows you to be your best you! Nick was extremely patient and understanding of what I wanted and needed because he is also a talented, working actor. It gives him a leg up on a lot of other photogs in the business. He understands the pressure, real or fabricated, that come along with getting the right picture that you and your representation will be happy with as well as get you that extra notice when it comes across casting's desk. His talent behind the camera was proven to me by the large number of options I had to choose from for my headshot. I will definitely be shooting with Nick again! And soon! It was such a positive experience and with great results.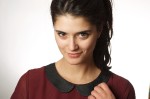 Chloe Dworkin
Had a wonderful time shooting with the ever-charming Nick Toren. I felt completely comfortable and laughed the entire time. Can't wait to get my shots printed! He really is the Mr. Darcy of photogs ;)